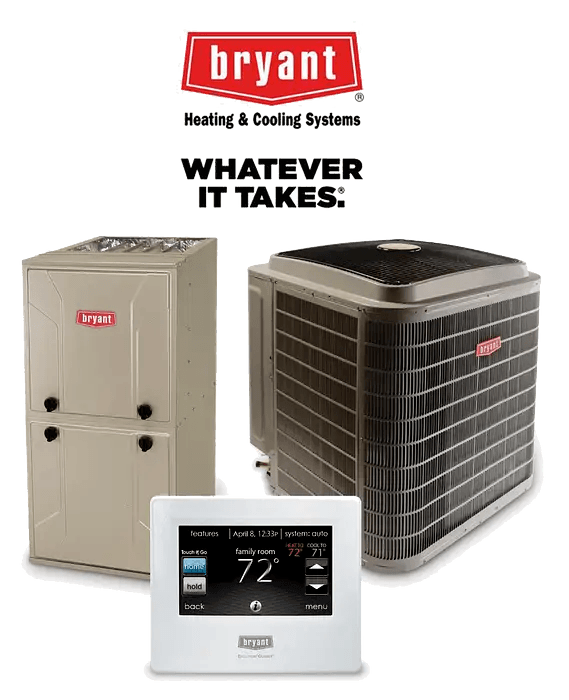 Your home comfort experts
Quality Heating & Cooling Services
Air Handlers, LLC is a locally owned and operated family business located in Livingston, LA. We service the Greater Baton Rouge area and surrounding parishes.
Our service technicians are highly trained and dedicated to offer outstanding repair services. We'll give an honest, clear picture on every service call.

LICENSED INSURED & BONDED
If you are looking for quality service we got you covered.

REQUEST A SERVICE CALL
Having problems with your heating or cooling system. Call us at 225-772-1732

NEED FINANCING?
We offer financing through reliable. Financial companies.
We provide accurate repair and diagnostic services. Our goal is to get you cooling again at a affordable repair solution, that optimizes energy conservation. And when your in need of a new system we'll be there to walk you through all your installation options and recommended solutions.

Residential and Commercial
Our residential and commercial heating and cooling technicians are experienced in repairing, replacing and maintaining all types of HVAC equipment

We don't believe in temporary fixes or partial solutions that lead to another breakdown. We offer dependable reliable repair that gets your system running.

Regular heating and air conditioning maintenance prevents issues and helps it run at peak efficiency, which saves you money on your utility bills.

Our team is dedicated to helping you with your HVAC replacement. From the time you reach out to us, we'll answer your questions and help you find the right system that works best for your project.

New Construction and Remodels
Whether it's new construction or remodeling our customers reach out to us based on our years of expertise in the industry. We provide excellent service that goes beyond the average expectation. Our idea of service is what we would expect from someone. Service that demonstrates knowledge in their field, reliability to be there, and accountability once the job is complete.

Air Handlers LLC, the premium and most reliable HVAC service provider in LA!
Here at Air Handlers LLC, we always strive for excellence as we make sure that all our customers throughout Baton Rouge, Livingston, Denham Springs, Prairieville, and Gonzales, LA get the best HVAC services around. Our HVAC services include AC repair, AC preventive maintenance, AC replacement, AC installation, new construction, furnace repair, furnace tune-up, heating repair, and furnace replacement. No matter what service you need, we always make sure that we are able to deliver superior quality HVAC services while utilizing the most conventional tools and techniques that would successfully upgrade your homes and buildings, depending on your needs and preferences. No need to tirelessly look for the 'best HVAC service near me' or the 'most outstanding ac repair near me', we've already got you covered.
Extensive Experience in the HVAC Industry
With many years of experience in the HVAC industry, we've provided the most outstanding air conditioning and heating services for all our residential and commercial customers throughout Baton Rouge, Livingston, Denham Springs, Prairieville, and Gonzales, LA. We offer professional, detail-oriented, and innovative HVAC repair services, preventive maintenance and furnace repair work at competitive prices. As the most trusted and certified technicians in the area, we make sure that we only deliver state-of-the-art products and techniques to ensure the efficiency and reliability of the AC installations and repairs, we deliver all the time, which then makes us the most exceptional company that offers the most reliable 'HVAC service near me'. Still looking for the 'Best AC repair near me'? We are your most PROMPT, RELIABLE, FRIENDLY AC service repair company that can handle all of your HVAC services!
Our commitment as the most professional HVAC and furnace repair service provider throughout Gonzales, Livingston, Denham Springs, Prairieville, and Baton Rouge, LA is to be able to operate ethically, effectively, and with full transparency at all times. We will never tire of coming up with new ways on how to successfully repair your furnaces and install your new air conditioners while within your budget and time constraint. Definitely the most exceptional AC repair near me, right?
Trust our Professionals
We strive to ensure that all our customers encounter highly trained HVAC technicians for their AC repairs so that their air conditioning systems are completed to the highest possible standard. You don't have to repeatedly search for the 'best HVAC service near me' because we are ready to handle all your air conditioning and heating needs! From providing AC repairs, AC replacements, new construction, installations, ductless air conditioning, to offering furnace repair services, and furnace installation, our licensed, insured, and bonded HVAC Company will always be ready to diagnose and solve your problems quickly.
HVAC ENERGY SAVING SOLUTIONS
WIFI – THERMOSTAT
CONTROL AT YOUR FINGERTIPS
Control your home/business from anywhere.
To often we leave home or office forgetting to adjust the temperature.
Saves money by reducing unnecessary usage.

ATTIC TENT
DESIGNED TO STOP AIR INFILTRATION INTO CONDITIONED SPACE
Attic heat will work against maintaining proper cooling in your home making the unit run longer.
This cost more money on utility bills.
An attic tent will help maximize HVAC performance.

Why Choose Us
Our signature is to deliver you prompt, reliable, and friendly service. So the next time your in need of air conditioning and heating services call Air Handlers and let us handle all your air conditioning and heating needs.
We Believe in Maintaining Solid Core Values
We are honest and forthright in our dealings. Building trust builds a better company.
We Treat Every Customer Like Family
We treat our customers the way we want our own family to be treated.
We Believe in Setting the Standard Higher
Clients trust us to build things that work and we take that seriously. Our team will overcome obstacles, find solutions and deliver exceptional results.
To keep your HVAC system running in tip-top shape, we recommend a maintenance appointment twice a year (once for heat, once for air conditioning). This allows our technician to check your filters, coils, electrical, Freon levels, duct work, heat exchanger for furnace, and drain lines.
An appointment will be necessary to evaluate the size of the home or space. We will discuss what's your desired outcome is for heating and cooling the area. Then, we can offer solutions that will maximize energy efficiency with optimal cooling and heating to get the most out of your HVAC system.
There are plenty of things, such as:
Have your system serviced twice a year. Low Freon levels, dirty coils, and filters will cause your system to run longer and lessen the life of the system. The more your system runs, the higher your energy bill will be.
Use a 5 inch practical pleat filter
Have your ductwork repaired if found damaged or poorly installed
Attic tents are a great solution to prevent unnecessary cold or hot air from entering the conditioned space.
Install a Wi-Fi thermostat. This will help you manage your cooling and heating away from home or work, in the event you forget to adjust the air before you leave the house or office.
On average, an HVAC system can last up to 15-20 years. As an HVAC system ages, the life of the unit is determined by proper installation and good maintenance. When your system needs constant repairs, does not operate efficiently, does not cool or heat effectively, you may want to consider an evaluation for new system replacement.
What our Clients Say
Testimonials
∗∗∗∗∗ May, 2021 Google Review
Lloyd is dedicated to providing excellent service and value. He's been servicing my HVAC system for 4-5 years now. He's responsive, timely and honest in all he does. Highly recommended!
Jeff Rayder
∗∗∗∗∗ April, 2021 Google Review
Lloyd has maintained my and my parents' residential HVAC systems for years with high-quality work. He is top-notch, dependable and goes the extra mile for his clients.
Celeste Plauche
∗∗∗∗∗ February, 2021 Google Review
Lloyd is one of the most trustworthy honest and sincere people you can hire for all of your HVAC needs. He has been maintaining my system for the last 8 years and just completed replacing my entire system including all ducts. He does quality work and is such a genuine person. There has never been a time that I've called him that he hasn't responded in a quick timeframe.
dplsr7
∗∗∗∗∗ 2020 Google Review
Lloyd Edgecombe is ALWAYS responsive to my calls. He has made repair visits very quickly. I have tenants in addition to my own home. It is important to me that I get my tenants AC repairs done quickly and Lloyd helps me keep that promise . I highly recommend using Air-Handlers.
Raymond Drude